Massages by Ashley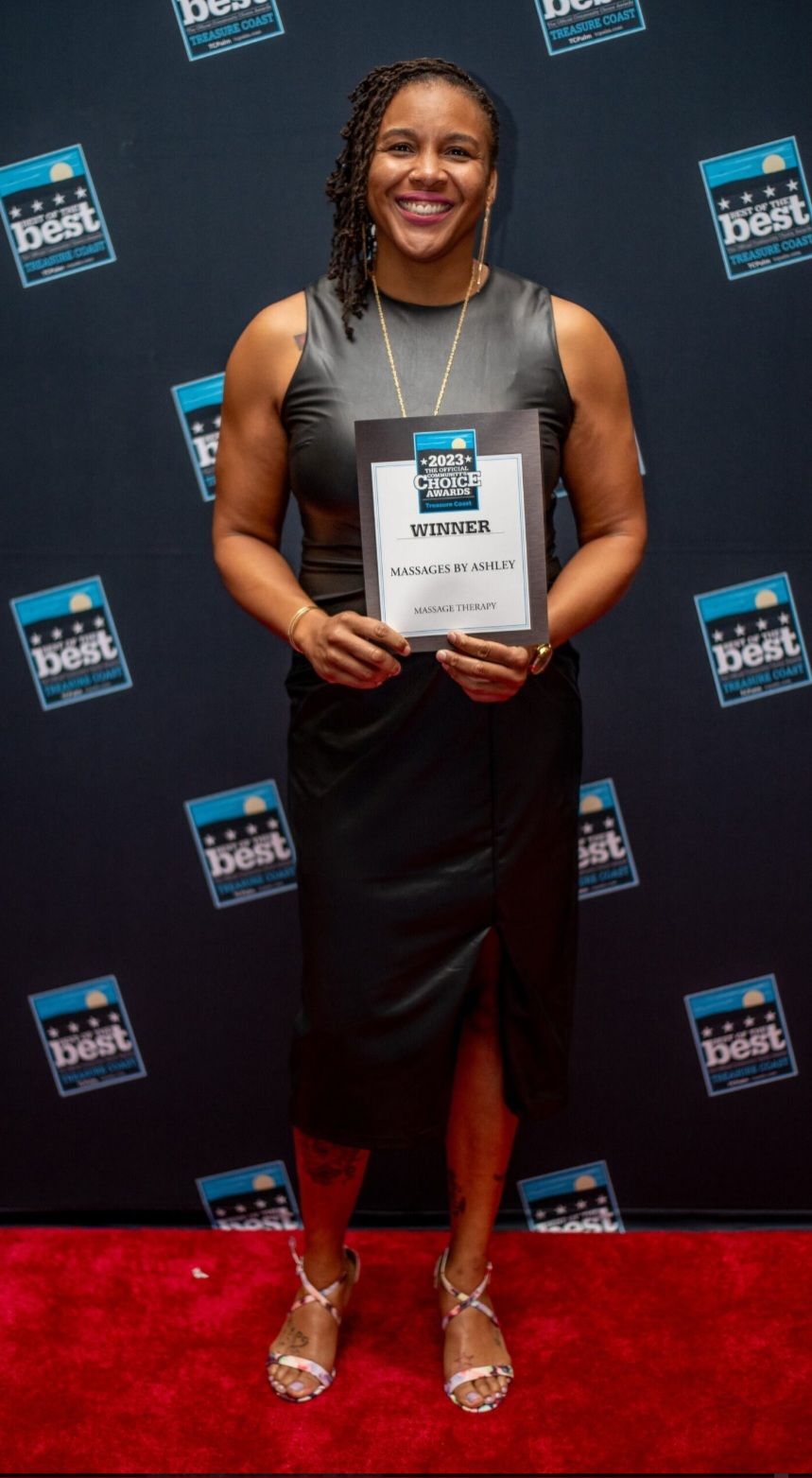 Welcome to Massages by Ashley. If you're looking for a professional massage therapist, that has experience in advanced massage techniques, and comes to the comfort of your home, you've come to the right place.
I was named 2018 Best Massage Therapist by Hometown Magazine. I have the honor of being awarded Nextdoor's 2021 and 2023 Neighborhood Favorite for Massage Therapy. In January 2023, Massages by Ashley won the People's Choice Award for Best Retail Business in the Business and Industry Awards presented by the Port St Lucie Chamber of Commerce! Just recently in September 2023, my business won Best Massage Therapy in the Treasure Coast's Community Choice Awards. To be consistently recognized for something I love is truly amazing. The gift that I've shared with so many people has been well received. It's an honor and privilege to be able to serve with confidence, compassion, and competence.
I am trained in a variety of modalities. You can click on the Services and Rates page to learn more about the various techniques I use in my practice.
What makes Massages by Ashley unique? I have an advanced skill set that just doesn't mask chronic issues, aches, and pains; I use my extensive knowledge of how the muscles work together and customize sessions to alleviate the source of the issue. Armed with a variety of massage techniques and coupled with a compassionate and empathetic spirit, I make my client's health and well being my number one priority.
Thanks for visiting. Be well.